Cliffs ~ Project 365/260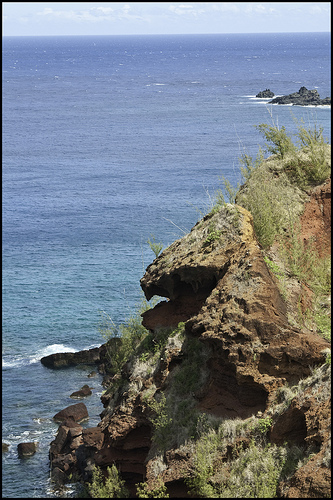 Image by Echo9er
September 219, 2009. Went for a drive today. Drove about 30 miles west of Lahaina, curving roads, until I found a high spot. These cliffs looked interesting, almost like the beak of a bird. Minor color adjustments in Lightroom. Border and resize in PS Elements.
Photo captured using D300, Tamron 28-75 F2.8 VC, SanDisk Extreme IV.
Hitting Dingers, But Not Getting Dinged: A Look At Taxation Of Professional …
By comparison, in the pre-fiscal-cliff world when the acquisitions took place, a combined U.S. federal and Florida personal tax rate sat at only 35%.That's a mind-blowing 14.53% difference! On a $ 100 million contract, could that mean that a player who …
Read more on Mondaq News Alerts (registration)
Upper and South Nyack Election Tues
Cliff Weathers 201303 On Tuesday, March 19, South Nyack will have perhaps its most important election in decades. The village's environment, property values, and quality of life are at risk. And while the building of a new bridge is a heavy burden this …
Read more on NyackNewsAndViews