Check out these cliff jump images:
Jump_IMG_1249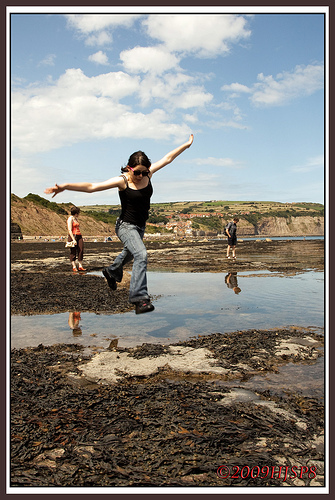 Image by HJSP82
Jumping the pools at The Bay
Leap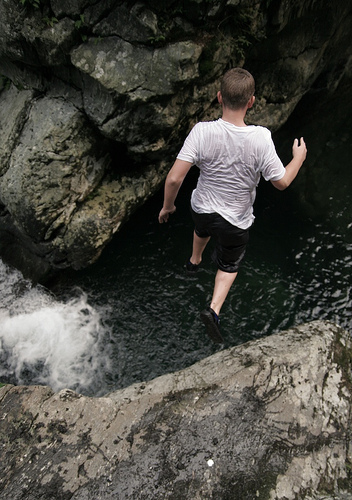 Image by Justin Lowery
My other cousin, 13 does yet another cliff jump. I was standing on a ledge barefoot holding the camera out over the edge of the cliff to get the shot.
Floating…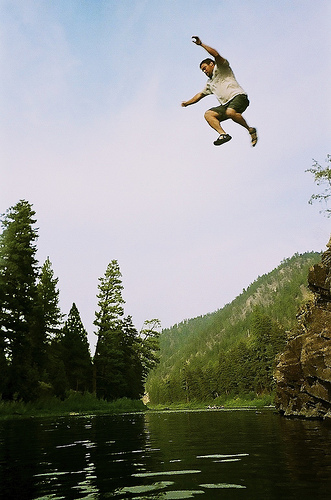 Image by intellax
Cliff jumper on the Blackfoot River, near Missoula, MT.